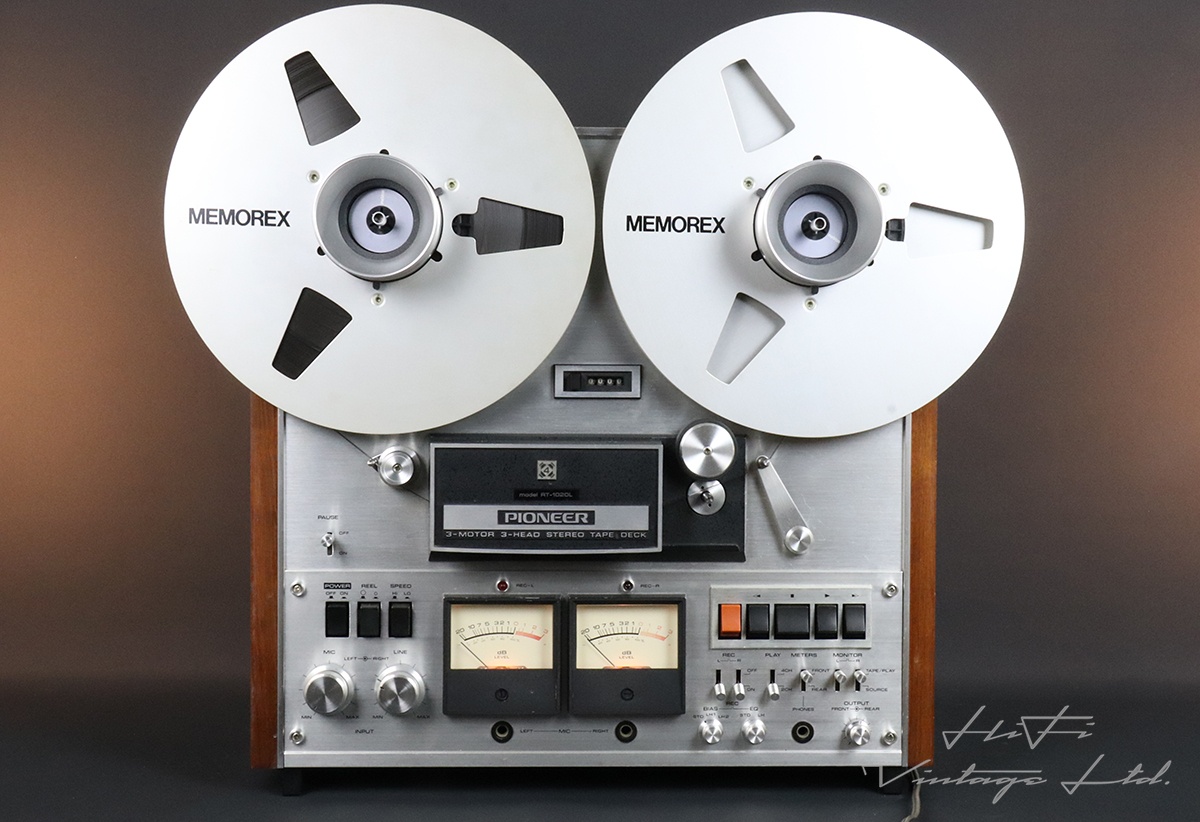 PIONEER RT-1020L Reel to Reel
Three Motor Three Head Stereo Tape Deck from 1974-77.
The RT-1020L is a superb reel-to-reel stereo tape deck. It features a 2 and 4 channel playback head and built-in 4-channel preamplifier so that you may enjoy quadraphonic as well as 2 track and 4 track stereo playback.
---